Welcome to GoodTymes Inflatables!
Welcome to GoodTymes Inflatables! We serve the counties of Caldwell, Catawba, Alexander, Burke, and some of Watauga. We deliver high quality inflatables and provide great customer service. We offer a variety of different options of bounce houses, obstacle courses and slides for you and your family so you will not want to miss out! We provide inflatables for any type of event including Birthday Parties, Corporate Events, Church Events, School Events etc. The process of Booking online is quick and simple here with our easy step by step process. Let GoodTymes do all of the work for you and soon your kids will be bouncing off our walls instead of yours! Reserve your inflatable today!
Which inflatable rental is best for my party in Lenoir, NC and surrounding areas.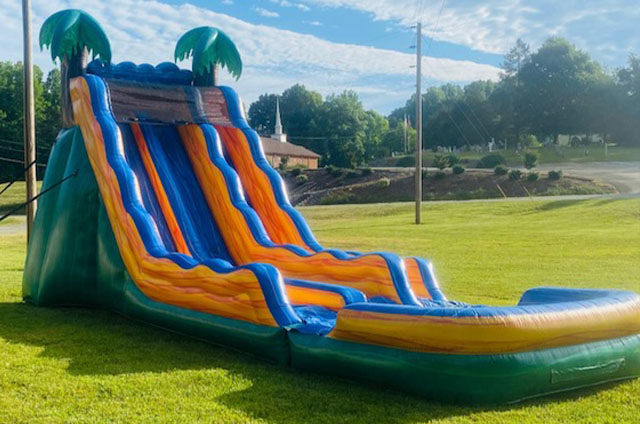 Tropical Slide Dual Lane Water Slide
A water slide is a really cool way to get everyone involved in the inflatable fun. Safe for kids and super fun for adults too these mammoth water slides are sure to be a big hit!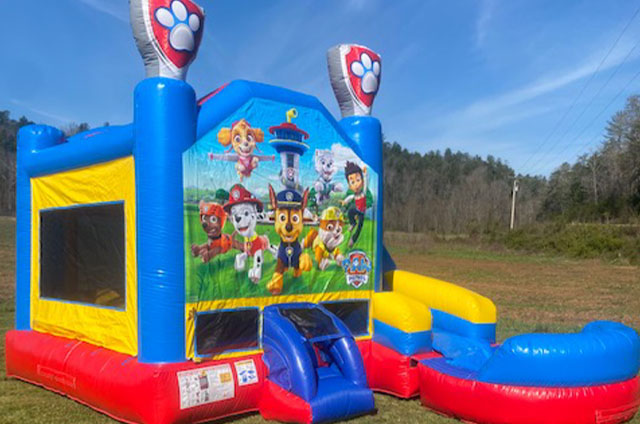 Paw Patrol 6in 1 Combo Bouncer
With a combo bouncer you get all the great classic bounce house fun with added bonus fun inside and out like obstacles, basket ball hoops, slides and so much more. Get ready for an adventure in fun with our amazing selection of combo bouncers!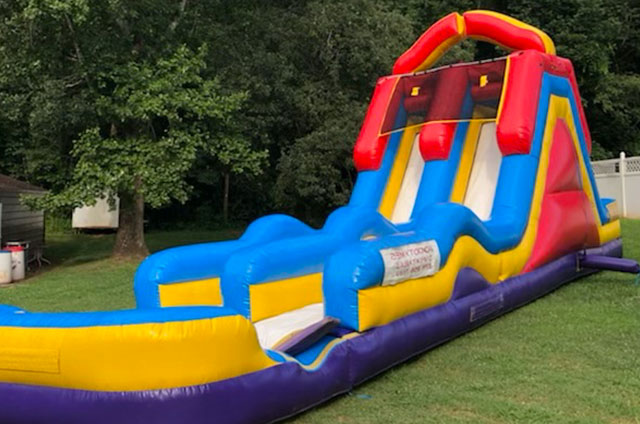 Monster Splash Dual Lane Water Slide
Don't let the sun get you down when our gigantic water slides are the perfect way to beat that summer heat. Sure to put smiles on those hot faces as they slip and slide their way to fun!


Goodtymes inflatables have very friendly staff. We are recognized as one of the best inflatable companies in the area. Our reviews below speak for themselves.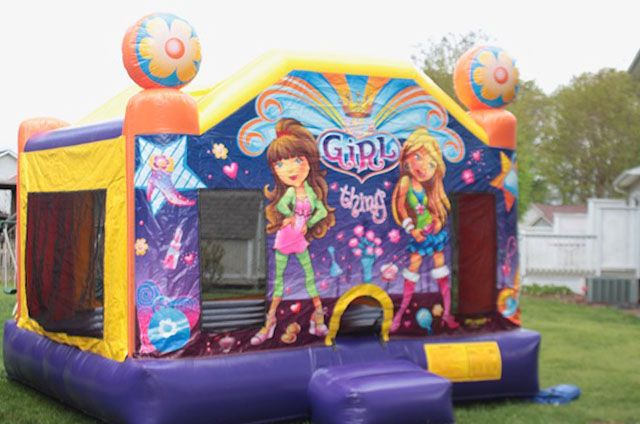 Goodtymes Inflatables is North Carolina State Inspected also insured by the CIA. Goodtymes inflatables is ready to put on your event anytime and any place.
Clean Equipment
Great Customer Service
On time
Great Prices
Awesome Inflatables
Smiles Included
How to Book with GoodTymes Inflatables
Check for available date
Check available items
Fill out contact info out
Pay deposit
Book your rental
Bounce Houses


The Bounce House Rentals that we offer are great for kids and adults. We love being able to service. If you don't have a lot of room. Or even have a area where you are limited on space then this is a great choice for you. The average size area needed to safely put the bounce is a 17x17 area. We do need to have enough room for the blower tube along with the entrance of the inflatable. Please make sure that you have no tree limbs that can possibly damage our inflatables. It is very important that you make sure that the area that you have has no low hanging power lines that could come in contact with the inflatable. The Bounce Houses we offer are clean. These type of bounce houses are great for churches, Birthday Parties, daycares, field days. Bounce houses been a classic for a long time now.



Combo Bouncers with Slides


Bounce Houses With Slides are now in the top categories on the inflatable rental list. People in the community talking about the bounce houses with slides all the time. A bounce house with slide rental you receive two fun things to do in one great unit. You get a bounce house to jump around in a long with a single or double lane slide to come sliding down on. Having a general neutral party check out Mickey. Any bounce house with slide combo that you receive from Goodtymes the kids are going to have the time of there life.



Water Slides


When it comes to Inflatable rentals in Lenoir. Or things to do in the summer. The only thing you can say is waterslides. Waterslides are some of the best ways to see adults and kids smile. Water slides are the best way to cool down in the spring and summer heat. No better way to cool down. Waterslides are so much fun they make your neighbors jealous. They are wonderful for adults and for kids. But adults seem to always say they had the same amount if not more fun then the kids. you want to keep the kids out of your hair and having fun.



Obstacle Courses


Obstacle courses are great for any type of event. if you want Kids to enjoy themselves and make the line keep moving the obstacle course is a great option. Here at goodtymes. We make sure we bring the party to you.