Welcome to GoodTymes Inflatables
Welcome to GoodTymes Inflatables! We're thrilled to be your one-stop destination for inflatable fun and excitement. With a passion for creating memorable experiences, we specialize in bringing joy to your events, parties, and celebrations. Whether you're planning a birthday bash, a corporate gathering, or a community event, our wide range of high-quality inflatables is here to turn ordinary moments into extraordinary memories.
With our easy step by step booking process you can order online. We deliver, set up, and pick up all inflatable units in our inventory + our Foam Cannon and our Photobooth. We are located in Lenoir NC, and serve the Counties of Caldwell, Burke, Catawba, and Alexander. We also serve some of Watagua, Avery, Gaston, Lincoln, Iredell and Mecklenburg Counties. Get ready to elevate your entertainment to new heights with GoodTymes Inflatables!
Which inflatable rental is best for my event??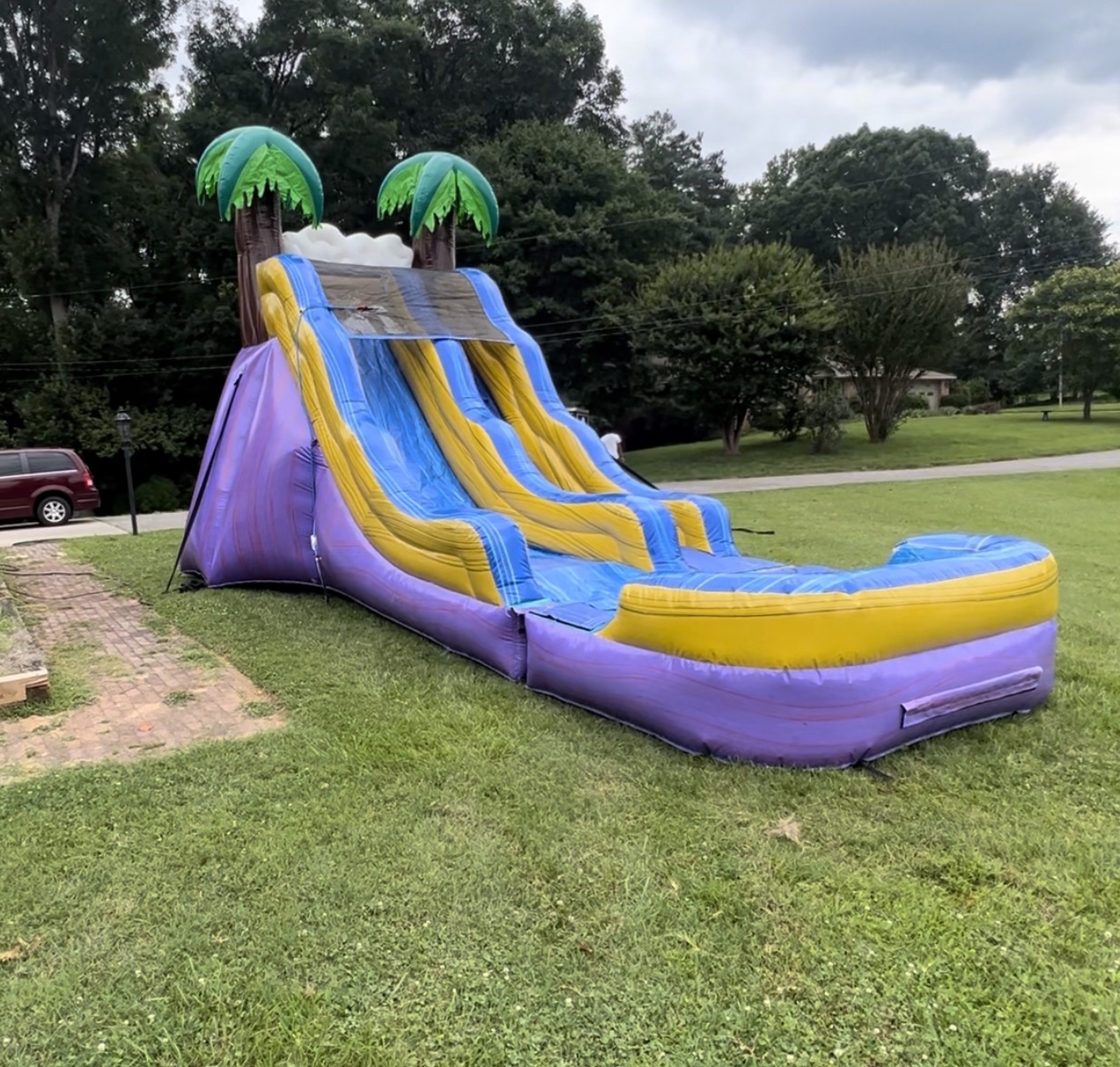 New Tropical Blast Single Lane Slide
A water slide is a really cool way to get everyone involved in the inflatable fun. Safe for kids and super fun for adults too these mammoth water slides are sure to be a big hit!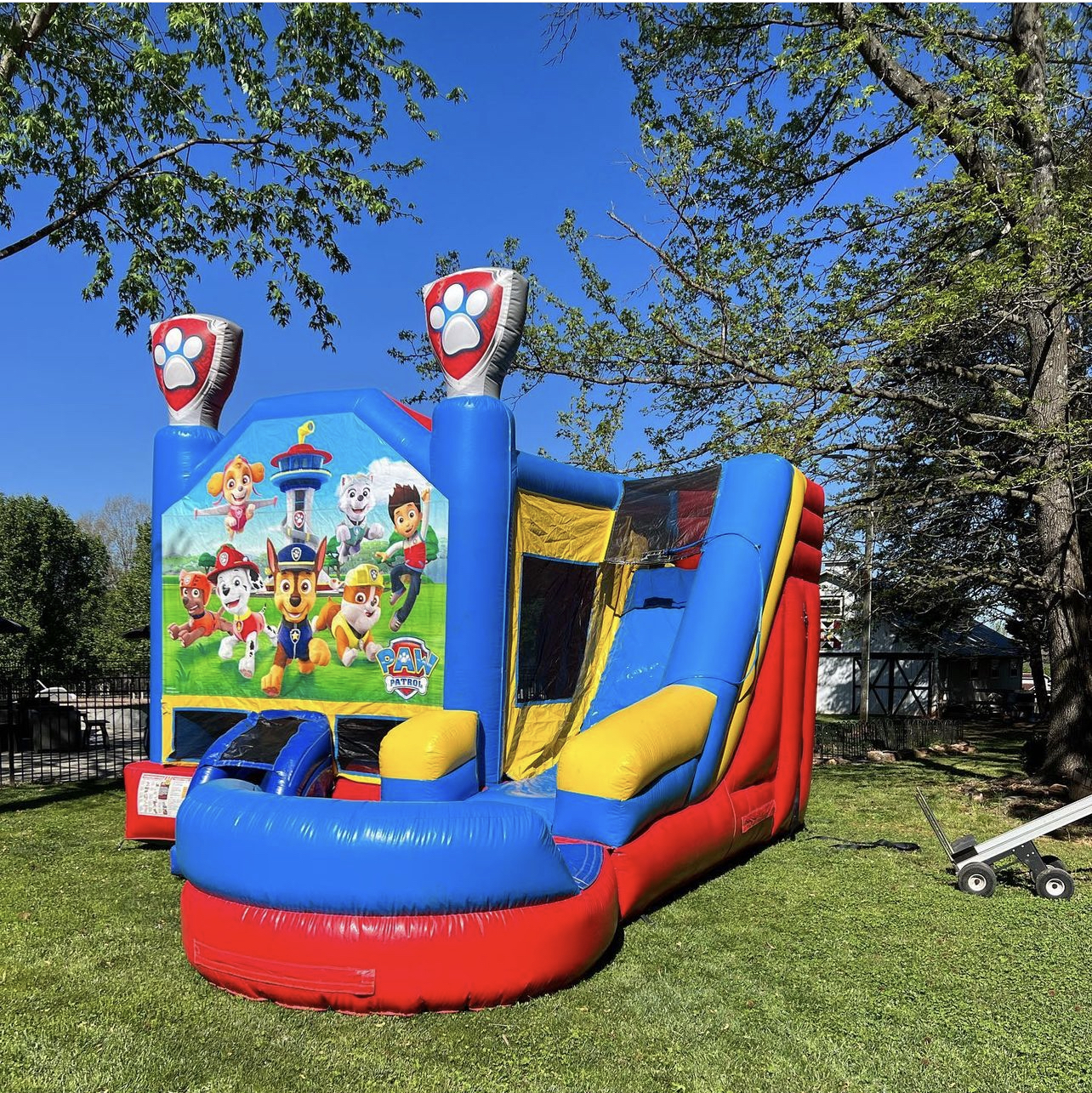 Paw Patrol 6in 1 Combo Bouncer
With a combo bouncer you get all the great classic bounce house fun with added bonus fun inside and out like obstacles, basket ball hoops, slides and so much more. Get ready for an adventure in fun with our amazing selection of combo bouncers!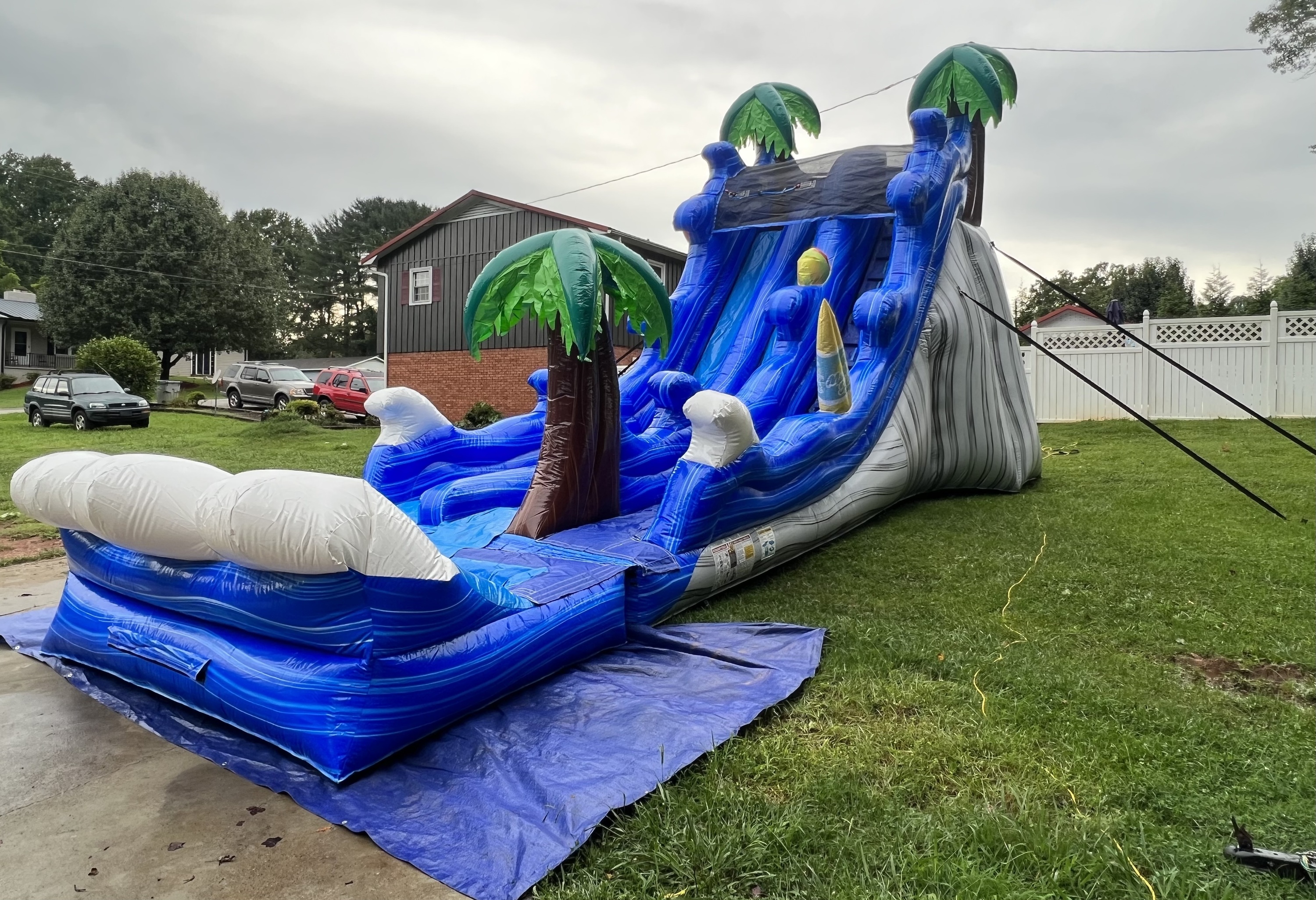 The Malibu Dual Lane Water Slide
Don't let the sun get you down when our gigantic water slides are the perfect way to beat that summer heat. Sure to put smiles on those hot faces as they slip and slide their way to fun!

GoodTymes Inflatables is PCI COMPLIANT. We have compliance with The Payment Card Industry Data Security Standard (PCI DSS), a set of requirements intended to ensure that all companies that process, store, or transmit credit card information maintain a secure environment.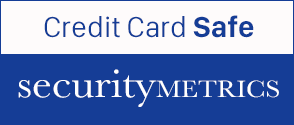 GoodTymes Inflatables is also North Carolina State Inspected will full liability insurance.
We Have The Party Rentals, Lenoir NC Uses For The Biggest Events
Get ready to turn any event into an epic extravaganza with the party rentals, Lenoir NC chooses first! GoodTymes Inflatables Party Rentals offers a wide range of exciting attractions and interactive games that are perfect for a variety of occasions, making every gathering a memorable celebration filled with endless laughter, exciting conversations, and memories that last a lifetime.


Birthday parties become the talk of the town when you add our party rentals to the mix. Watch as children's faces light up with joy as they bounce in our vibrant bounce houses, conquer challenging obstacle courses, and capture hilarious moments in our photo booths. It's a party they won't soon forget!
School events come alive with the party rentals, Lenoir NC uses to provide thrills and excitement. From field days to school carnivals, our interactive games and inflatable attractions create an atmosphere of laughter and friendly competition. Students can race through obstacle courses, shoot hoops in inflatable sports challenges, and bond over special moments.
Corporate events get a burst of excitement with our party rentals. Inject some team-building fun into your company picnic or retreat with our interactive games that encourage collaboration and team-building. Let employees unwind and connect while getting to know one another and spending time out of the office.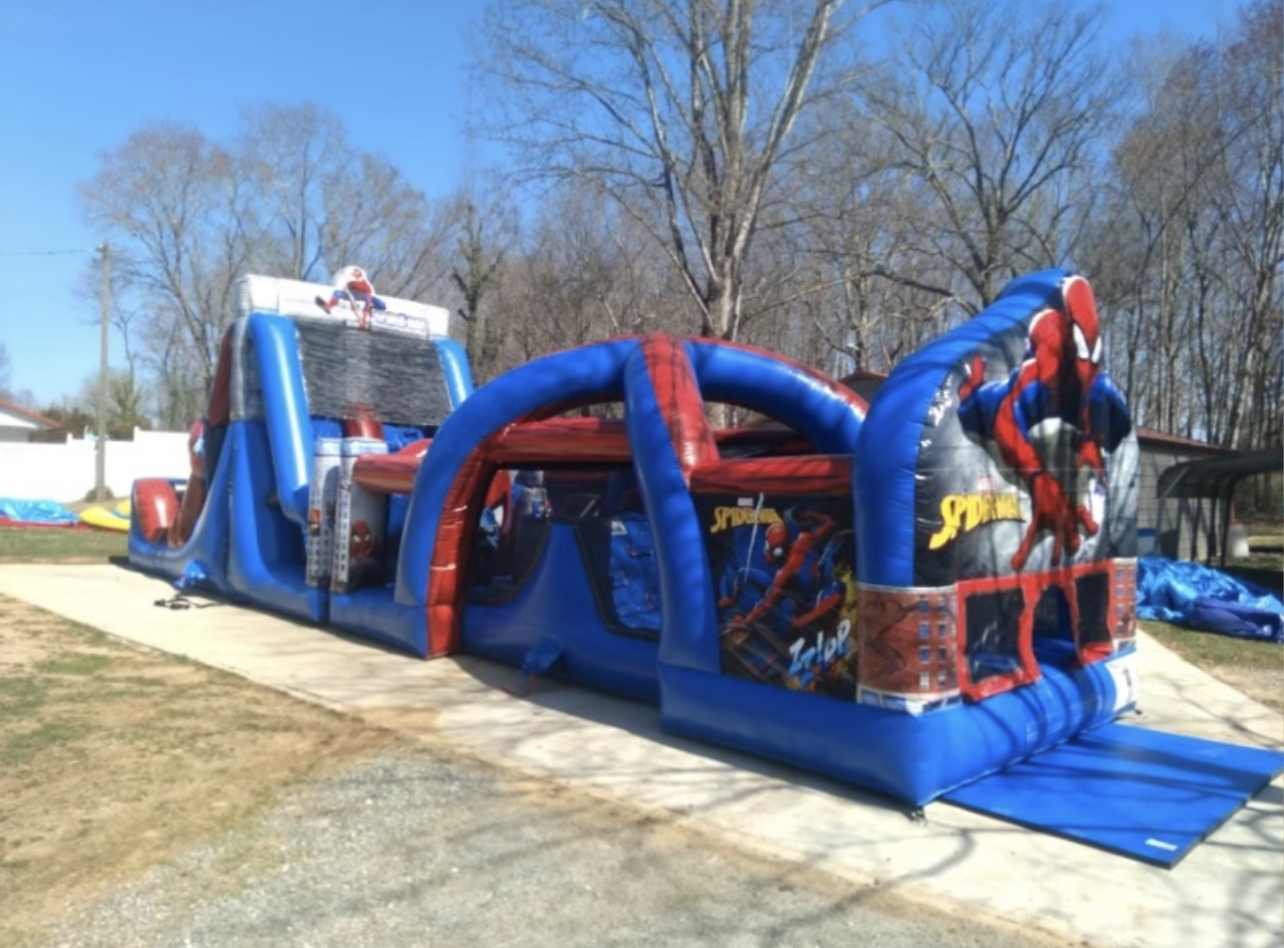 Community festivals and fairs become the highlight of the year with our party rentals. Add a dash of excitement to the festivities as families enjoy bouncing in our colorful bounce houses, challenging each other in interactive games, and striking poses in our photo booths. It's the perfect way to create a joyful and engaging atmosphere for everyone to enjoy.
No matter the occasion, GoodTymes Inflatables has the perfect party rentals to take your event to the next level. From birthdays and school events to corporate gatherings and community festivals, our attractions and games will keep the fun going and leave a lasting impression on your guests, no matter the guest list, theme, or budget. Get ready to elevate your event to new heights of entertainment with our team!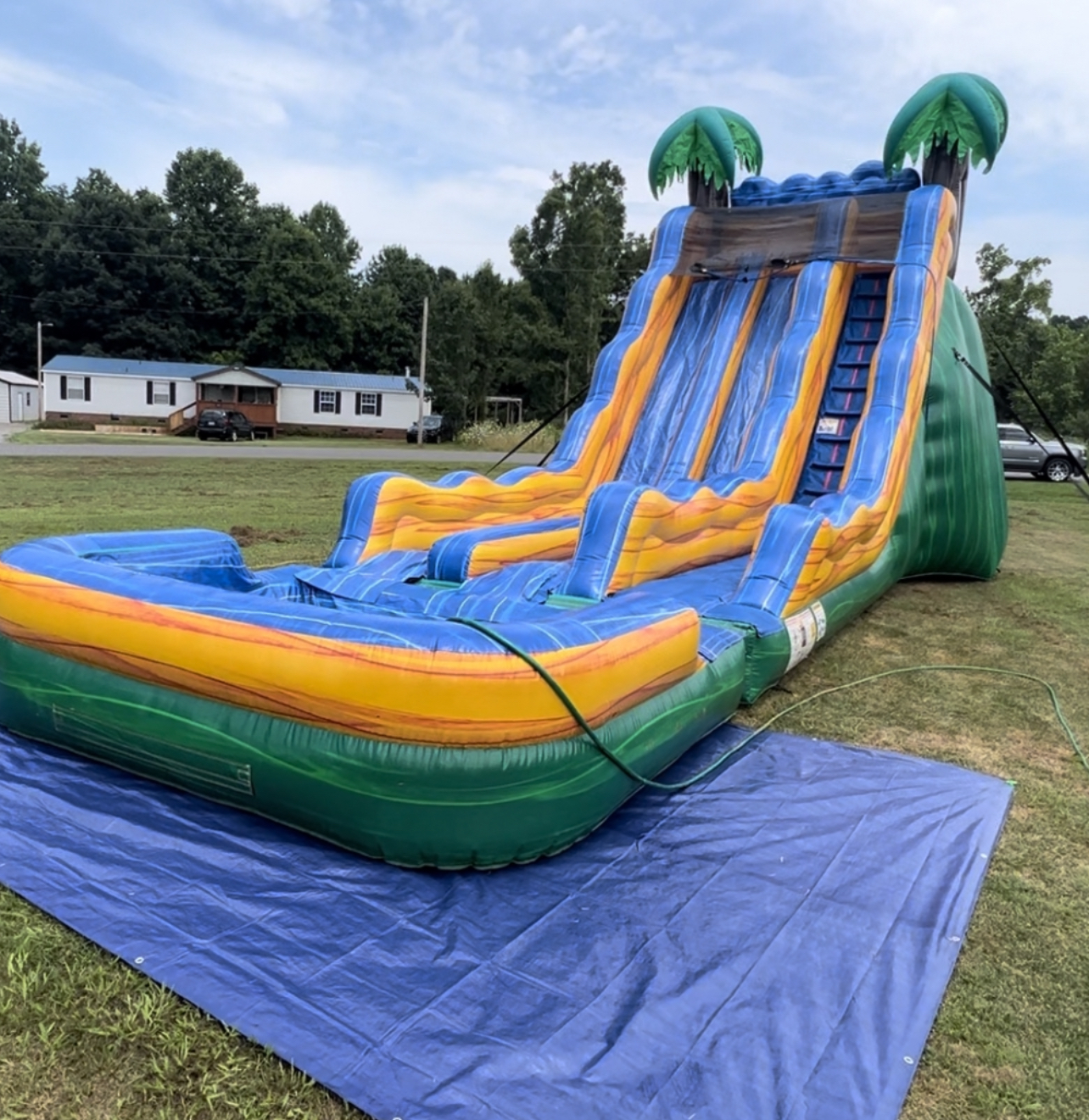 Browse Our Exciting Selection Of Party Rentals in Lenoir NC


GoodTymes Inflatables offers a vast selection of party rentals in Lenoir NC that will ignite your imagination and bring your event to life! From bounce houses that transport you to a world of pure fun to interactive games that spark friendly competition and photo booths that capture the magic of the moment, we have it all. With a wide range of options to choose from, our party rentals in Lenoir North Carolina guarantee endless laughter, joy, and memories that will be cherished for years to come. Let your imagination run wild as you explore our incredible selection and discover the perfect attractions to make your event an unforgettable celebration.
Our inventory includes everything from the small but mighty, like our 25 Ft. Spider-Man obstacle course, to something a bit more mid-range, like our 40' Super Obstacle Course. These inflatables are a guarantee to light up any backyard party, church event, or even a public community festival. The sturdy material makes them the perfect party rentals Lenoir North Carolina parents depend on, prioritizing safety and usability as much as fun. Starting at just $225 and $275.00, these competitive prices make these obstacle courses some of our most popular.


Be sure to check out our popular Mirror X Booth! It's a state-of-the-art photo booth that stands out from the rest. This rental is ideal for celebrations of all kinds, including birthdays, anniversaries, baby showers, weddings, bachelor and bachelorette parties, and business functions. Of the numerous available photo booth rentals in Lenoir, North Carolina, this one stands out thanks to its cutting-edge glass animations, personalized photos, photo signing, emails, text sharing, games, and speedy printouts of 4x6 photo strips/photocards in under 10 seconds.
Whatever event rentals in Lenoir NC you're looking for, we're here to help. Browse our amazing selections online, and be sure to get in touch with our team if you don't see exactly what you're looking for.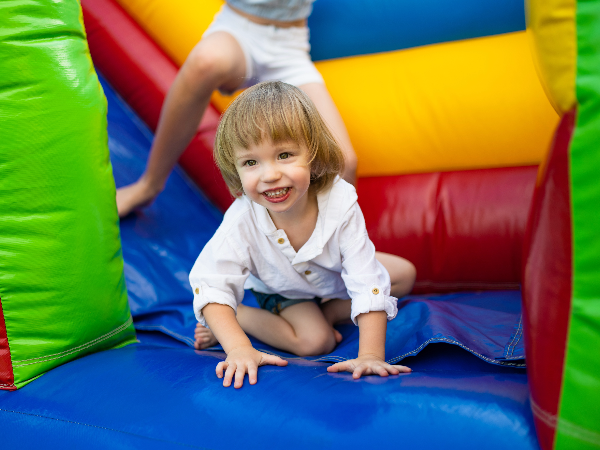 How To Book Lenoir NC Party Rentals
Booking your favorite Lenoir NC party rentals from GoodTymes Inflatables is a breeze with our convenient, user-friendly online reservation platform. We've tailored our website to be clear-cut and intuitive, ensuring a hassle-free experience that allows you to focus on the fun! To get started, simply explore our vast selection of party rentals, including bounce houses, interactive games, event furniture, concession machines, photo booths, and more. Once you've found the perfect Lenoir NC party rentals for your guest list and party, click the "Book Now" button to begin the reservation process Select the date and time of your event, add your desired rentals to the cart, and check their availability for your location.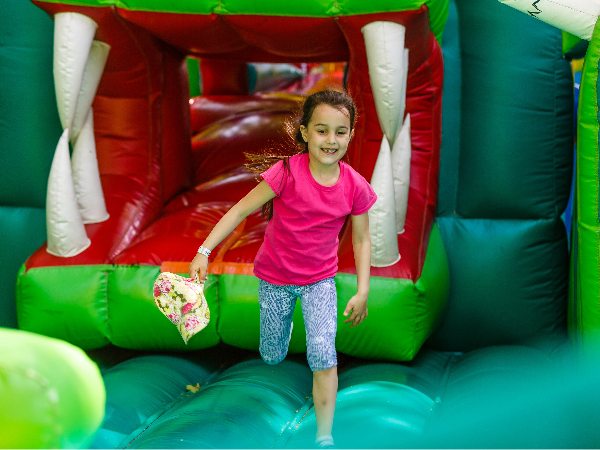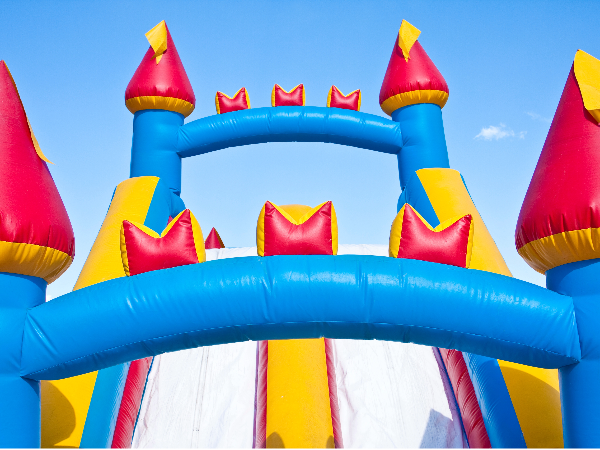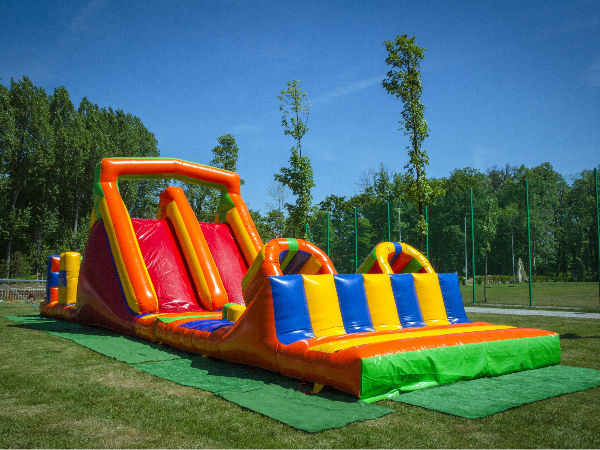 Fill in your contact information, event location, and any special requests. Review your order, complete the secure online payment process by submitting the deposit amount, and voila! Your rentals are reserved. Our dedicated team will then reach out to you to finalize the details and coordinate the delivery and setup. With GoodTymes Inflatables' seamless online booking system, reserving the perfect party rentals for your event has never been easier. Hop online, choose your rentals, and get ready to experience the party rentals Lenoir North Carolina chooses for events filled with excitement and entertainment! Any questions? Don't hesitate to give us a ring at (828) 850-7689 and we'll be happy to help you out over the phone.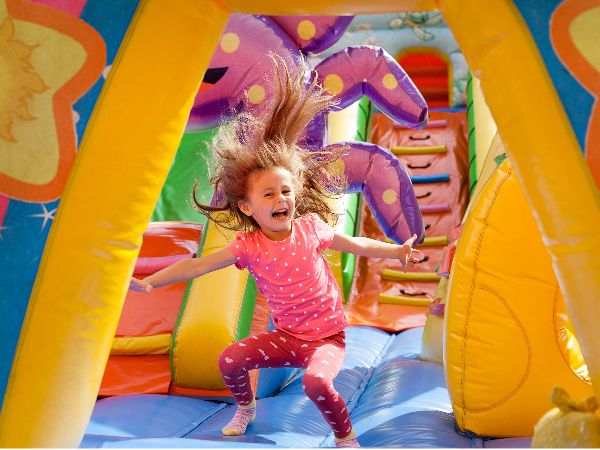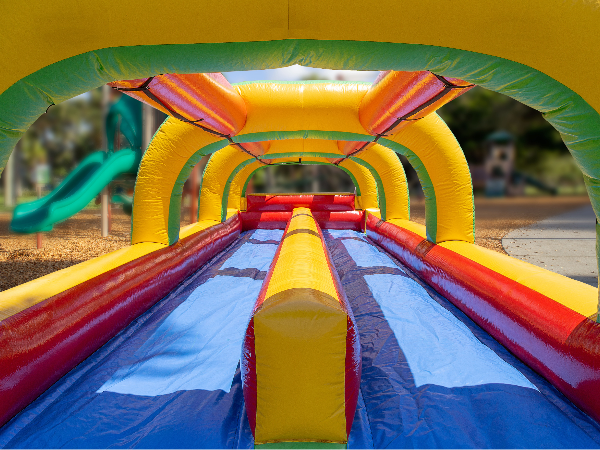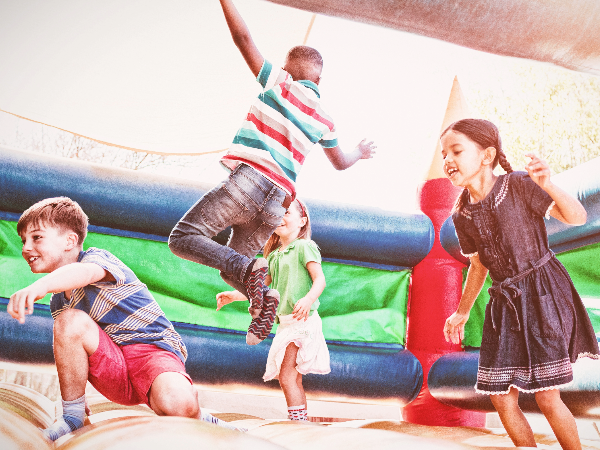 Delivering Party Rentals Near Lenoir NC and Surrounding Communities
GoodTymes Inflatables is thrilled to offer party rentals near Lenoir NC and the surrounding areas of Caldwell County. We're happy to offer delivery in Lenior, Boone, Newton, Hickory, Morganton, Valdese, and more! We pride ourselves on our reliable and efficient delivery service, ensuring the fun never stops.
In Lenoir, we cover the zip codes 28633, 28638, and 28645, making it convenient for residents and businesses of Caldwell County to access our fantastic party rentals for all occasions. We've got you covered, whether you're throwing a party in your backyard, hosting an event at one of the Lenoir County Public Schools, or putting together a community gathering at one of the three parks in the Broyhill family: Lenoir Optimist Park, T.H. Broyhill Walking Park, or J.E. Broyhill Park. Whether you're hosting a corporate event, a festival, or any other special occasion, we'll bring the fun right to your preferred location.
At GoodTymes Inflatables, we understand the importance of punctuality and professionalism when delivering party rentals near Lenoir NC. Our dedicated delivery team ensures that your party rentals are delivered promptly, set up with care, and ready for an incredible experience for you and your guests of all ages. We prioritize safety and always strive to exceed expectations, ensuring that all our inflatables and equipment are in excellent condition and ready to help maximize the fun! You don't have to spend hours searching for "party rentals near me Lenoir NC" with our top-quality inventory. We'll bring the excitement and entertainment directly to you, so you can focus on enjoying your event and creating memories that will last a lifetime. Get ready for a celebration like no other.
NOTE: Extra fees may vary depending on how far you are outside our service area.
Clean Equipment
Great Customer Service
On time
Great Prices
Awesome Inflatables
Smiles Included
How to Book with GoodTymes Inflatables
Check for available date
Check available items
Fill out contact info out
Pay deposit
Book your rental
FAQs About the Event Rentals Lenoir NC Depends On
If you have questions about the event rentals Lenoir NC trusts most, we're here to help. Knowing what a chore it can be to plan parties and events, we're here to lend a hand and take some of the burden off your shoulders with quick responses, helpful services, and an online booking system that does the work for you. If you book event rentals in Lenoir NC with our team, you can relax knowing that we'll take care of all the little details that can make party planning a headache. Let our experienced and friendly team handle the heavy lifting so you can enjoy the festivities and create lasting memories!
Q.
What if I don't have power?
A.
Renting a generator is required if you plan on setting up anywhere without power like at one of our fabulous local parks. We offer generator rentals as well as all of the other party essentials, like concession machines, chairs, tables, and more, including the best bounce house rentals Lenoir NC has to offer!
Q.
What payment do you take?
A.
We accept cash and cards, but if you're using cash, please have the exact amount upon drop-off as our drivers do not carry change.
Q.
Do you disinfect your rentals?
A.
Yes, once the event is over, we clean and disinfect our bouncers, slides, and other various party equipment before we rent them out again. This is one of the many ways we provide event rentals Lenoir NC parents and event planners trust!
See What Customers Are Saying About the Event Rentals Lenoir North Carolina Loves!
GoodTymes Inflatables is all about making a splash with our remarkable event rentals Lenoir North Carolina can't get enough of. Our extraordinary customer testimonials speak to our dedicated staff members, high-quality rentals, and unbeatable prices. We delight in being able to help create unforgettable moments for every occasion, big or small. Whether it's a birthday extravaganza or a school shindig, our inflatables steal the show, spreading grins and laughter in every direction. Glowing reviews highlight the event rentals Lenoir North Carolina expects from our professionalism, punctuality, and unwavering commitment to safety, giving you peace of mind when choosing GoodTymes Inflatables for a truly exceptional and worry-free celebration. Take a look at our positive reviews below and book online today with a few simple steps!