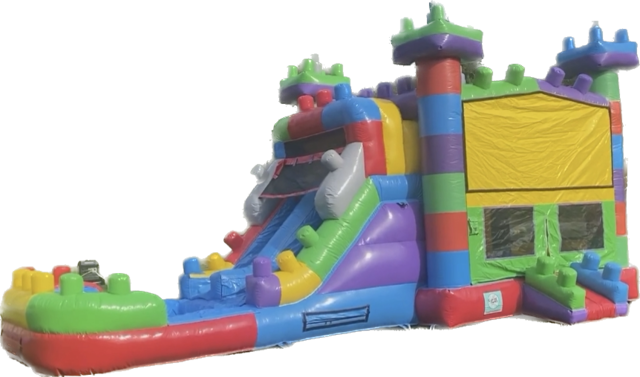 Block Party Combo (New 2023) (Available Now)




Regular Price: $275.00
Over 6 hours: $325.00
Overnight: $350.00
Multi-Day: Full Price Per Extra Day



Welcome to the Block Party Bounce House! Step into a world where imagination knows no bounds, as you embark on a bouncing adventure in this whimsical, block-themed wonderland. Prepare to be enthralled as you enter a vibrant landscape of primary colors and geometric shapes, reminiscent of your favorite childhood building blocks.
The air is alive with the infectious sound of laughter and excitement as kids of all ages explore the bouncy terrain. Climb, jump, and bounce your way through this inflatable marvel, navigating a world built entirely from the stuff of dreams.
The entire bounce house is a symphony of bouncing bliss, where children's imaginations come to life and their dreams of building, playing, and sliding merge into one joyous experience. With every bounce, jump, and slide, you'll be reminded of the endless possibilities that arise when creativity meets play.